Equipment Sales & Services
CanCADD has met HP's demanding criteria to be first a preferred partner and secondly a graphics specialist. Simply put, preferred partners are the "Best of the Best".
All HP preferred partners place a premium on high quality customer service, and are backed by HP every step of the way.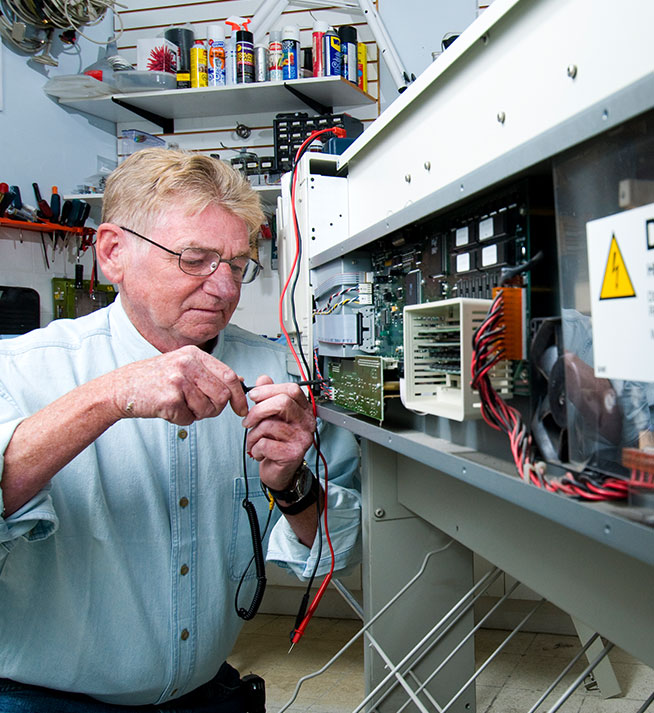 Qualified Specialists
Your DesignJet Experts
HP graphics specialists are DesignJet specific and represent a very small, elite group of companies in Canada who have met exacting standards of sales and service of the DesignJet product line.
This is a special accreditation which assures all clients that CanCADD is 100% authorized as an HP agent for all things DesignJet and allows us access to HP notes and information not available to any non-graphics specialist.
In the short and long run, this is a very important status. CanCADD clients receive expert installation and training upon purchase and can rely 100% on DesignJet service, info on firmware updates, and service bulletins relevant to their unit.
CanCADD staff are always just a phone call away!
Contact Us
HP DESIGNJET PRODUCTS
Large-Format Printers
The DesignJet line has a printer to meet every client's needs. From affordable 24" office DesignJets to full line 60" powerful production units and MFPs, there is a DesignJet to meet the most demanding needs! DesignJets are broken into three categories:
As the term implies, T-Series units are aimed at the 'technical', A&E, or 'construction' markets. A T-Series ability to produce very accurate and fine lines sets an industry standard. Fully colour capable, these units are the choice of many design professionals in many different market sectors. The T-Series printer is ideal for the CAD/GIS end user.
Z-Series printers are focused on colour and large colour gamuts needed for the photo and fine arts industries as well as related industries, including CAD, GIS, forestry, and mining. Powerful tools such as built-in spectrophotometers and colour profiling assist the end user in generating photo quality reproductions.
HP DesignJet multifunction (MFP) printers (MFP) combine a full colour engineering scanner with a powerful T-Series engineering printer to create a versatile unit capable of printing, scanning, and copying in colour. These amazingly affordable units are quickly dominating the large format print sector. HP also provides 'stand alone' scanners in both SD and HD technologies.